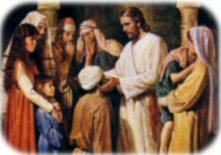 By getting involved in the efforts of Be a Christ to the Poor Foundation to give a new lease on life to thousands of orphans, whose parents died of AIDs, and to girls who want education but are too poor to continue. You are not only stopping to hear the cry of these on the roadside the way Jesus did, but you are also following Jesus' lead in helping them overcome their desperate condition and finally turning them into believers and into friends of God.
You can get involved in the ministry of the Foundation in a variety of ways:
You may donate money to help fund the various programs undertaken by the Foundation such as the piglets' projects in Bulindi, Buseesa, Mituju and/or Mugalike.
You may volunteer your time and talent to serve as a member of the board.
You may offer to organize and sponsor groups or individuals, at work or in your neighborhood, who are interested in supporting or promoting some of the goals and objectives of the Foundation.
You may offer to start and manage a local program to promote the Foundation and its goals.
You may offer to visit the orphans' projects in Uganda and then write to publicize the program in collaboration with the Foundation.
You may organize and manage a fundraiser.
N.B. In each of these instances the goal is to bring hope to the hopeless, love to those whose loved ones are no longer with us and humanity to those who feel confused or lost. Like Christ, you're taking on the human condition of those who are most vulnerable, you will bring God back into their lives and you will have done society and the humankind a great service